Brenda Wild
Cell: 970-379-2299
E-mail: brendawildaspen@gmail.com
As an expert in all types of real estate transactions, Brenda's experience and dedication to her clients has built a professional foundation that is lasting and respected within the community. Along with trends in the Aspen real estate market, she has exponential insight about growth of the Roaring Fork Valley, Luxury resort properties and lifestyles in Aspen and Snowmass. Her ability to listen and fully understand client's needs has proven to be a sound path to success. Understanding your personal goals with your real estate portfolio sets her apart. She takes "Professional Real Estate Broker" to another level with personalized services relating to each client. Making sure to understand what is important to you and how your lifestyle needs are met in Aspen. From project development and residential sales, Brenda deeply knows what will effectively serve your needs. Her ability to work with networks of brokers and build relationships has made her a Top Producer in the market.
Taking this even further Brenda is now the Owner/Broker of RE/MAX Signature located in the epicenter of Aspen. A boutique Aspen office with the largest global coverage of any other real estate company brings the upmost in marketing for anyone selling real estate here in the valley. Brenda goes beyond the limits in her dedication to her work as a broker however she recognizes the need to contribute back to the community as well. She is a strong advocate for many non-profit organizations in the Aspen Valley. She contributes her time, runs volunteer efforts as well as donates a portion of the proceeds from each closing to a number of local and global organizations including: Roaring Fork Conservancy, Aspen Valley Land Trust, Aspen Institute, Aspen Education Foundation, Women's Foundation of Colorado, AGLF, Alzheimer's Association, as well as NGO's relating to the education of children worldwide. Active listening and sound communication practices enable Brenda to be effective in assisting you in obtaining your real estate goals in Aspen. Whether it be a second home, investment property or development project, she commits herself to her clients. Long lasting relationships with professional service and dedication is what you will receive working with Brenda. Contact her for all your Aspen real estate needs at 970-379-2299.
---
Mark Ronay
Cell: 970-309-4492
E-mail: mark@aspenreo.com 
Mark's grandparents moved to Aspen in the early 1950s after many vacations here throughout the '40s. He was born at Aspen Valley Hospital when it was located at the base of Red Mountain and raised just blocks from downtown. Aspen has changed quite a bit since he was a child playing on dirt roads and open fields, but one thing remains the same…a sense of peace and tranquility. Combine that with worldly charm and Aspen's rich history and you have a very unique place to live. There isn't a day where Mark doesn't look up and realize how special Aspen is.
Mark has served as Legislative Director for the Aspen Board of REALTORS from 2009-2012, President-Elect for the Aspen Board of REALTORS 2013, Director for the Colorado Association of REALTORS from 2009- 2013, and District Vice President for the Colorado Association of REALTORS in 2012. Mark has a lifetime of experience to help you connect with your new lifestyle here in the Rocky Mountains.
---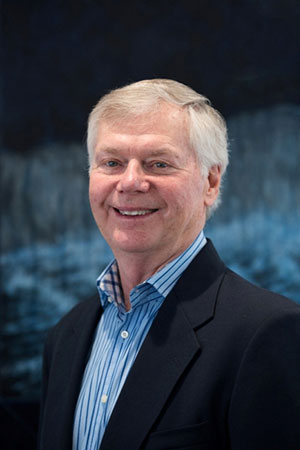 Kent Schuler
Cell: 970-948-3068
E-mail: kent@webaspen.com
Kent Schuler moved to Aspen in 1973 after graduating from Oakland University in Rochester MI. He worked in the financial and banking community in Aspen for 16 years, at various institutions from Aspen Savings and Loan, to First National Bank. Kent acquired his Colorado Real Estate License in 1977, and has been actively selling real estate since the late 1980's. Kent is knowledgeable about Aspen/Snowmass and the Roaring Fork Valley areas, with experience in residential and commercial properties. His determined commitment to clients includes overseeing the countless details, educating clients about market trends, protecting their interests and safeguarding information, while seeing each transaction to a successful end. Buying or selling real estate can be one of the most significant decisions in your lifetime, and its important to have a valued advisor at your side. Kent takes this role seriously, and for the past 25 years has been helping his clients find the right property and secure the best deal. Over the years, Kent has been heavily involved with the community, having served on various committees and non-profits organizations including Aspen Music Festival Fund Raising Committee, Aspen Board Code of Ethics and Arbitration, present President and Director of Holland Hills Metro District, Kiwanis Club of Aspen and Aspen Highland Ski Patrol for many ski seasons. When considering buying, selling or leasing, call Kent for your real estate needs.
---
Tracy Sutton
Tracy Sutton is a true native Coloradan.
Her great, great grandparents homesteaded near Rifle Colorado, and her extensive family still resides on the Western Slope. Growing up in various Colorado towns, she graduated from Fruita Monument High School and, after visiting friends in Aspen in 1977, she knew that this was where she always wanted to live.
It took her a while to get there. She started out working production in the oil fields of Western Colorado, operating heavy equipment and driving trucks. She then moved into the oil field construction management business, working in Wyoming, Utah, Texas and Colorado, building oil rig shops. Moving to Denver in 1981 to study business and finance at the University of Denver, she was one of the first women to sell scaffolding, shoring and permanent installations for Glenn's Scaffolding of Denver, providing services to several downtown Denver area landmarks such as the United Bank Building (the cash register building), the Tabor Center, and 1999 Broadway, as well as several projects in the then new up and coming Denver Tech Center.
Still looking to move to the mountains, she accepted a job at Apex Oil Company, who owned Copper Mountain, working in the construction management division building townhomes, condominiums and homes. After a major change in the oil business, she finally was able to make Aspen her home in 1986. Working in property management in Snowmass Village, she then got her Real Estate license, specializing in luxury rentals, working for Carol Ann Jacobson Real Estate, and then Houston and O'Leary real estate. She then moved into the position of Vice President and Managing Broker of Exclusive Vacation Properties, a ResortQuest Company.
Venturing out on her own in October of 2004, she started Aspen Signature Properties, recruiting an exceptional team of professionals who are dedicated to delivering the most extraordinary vacation experiences in Aspen and Snowmass. When she is not enjoying the beauty of Aspen, she relaxes in Key West Florida, and Lake Powell, Utah.
---
Nee Tran Finley
Nee (Nghi) and her family moved to the Roaring Fork Valley over 37 years ago from China by way of Vietnam. She was raised in a traditional home, deeply values the Chinese culture and customs and continues to maintain close family connections in China and Hong Kong. She was educated in the United States but speaks Chinese fluently, with Cantonese as her primary language. A veteran of the luxury real estate market; whether educating a potential buyer on local history, market trends, negotiating the sale, or finding the right home, Nee's unique way of thinking, her multi-cultural history and her passion make her fitting in this new market.
---
Ann Wilkinson-Smith
Ann brings over 20 years of international and domestic hospitality and resort marketing and sales experience to RE/MAX Signature. She has worked in the past for Vail Resorts and Aspen Skiing Company as International Sales Director targeting the international marketplace in over 12 countries. Her focus is to create additional sales to the international travel industry with regards to renting high end luxury homes in both winter and summer.
She also worked as VP of marketing and sales for Stay Aspen Snowmass merging central reservation agencies and promoting Aspen and Snowmass as the complete vacation experience. Her past experience with Gray Line Transportation also supports her knowledge of the airline and ground transportation businesses.
She comes with Luxury Destination Club experience working for past clubs such as Abercrombie & Kent and The Lusso Collection. She was responsible for hiring and training a team of concierge services staff and developing property management systems to manage $3-$5 million homes in over 15 markets.
Ann speaks Spanish and also is proficient in Portuguese and hopes to focus her efforts on Latin America and Europe to increase international clientele for RE/MAX Signature.
---
Kathie Schulman
Kathie has 25 years of experience in all aspects of real estate, starting in Los Angeles in 1994 with a successful residential venture, which enabled her to move to Aspen in 1996. Specializing in sales and luxury rentals, Kathie has found her niche with RE/MAX Signature – the experts in rentals and real estate matters locally and with recognition globally.
Kathie is also well known in the Aspen/Snowmass community for owning the "Kolorwheel Paint-Your-Own-Pottery Studio," and in her spare time, is an avid cyclist and accomplished 6-time century rider for breast cancer.
---
Marion Ferrara
Marion has lived in Aspen and the Roaring Fork Valley for 25 years. She is originally from Manhattan where she worked in the direct mail and printing business for many years before starting her own small company MF Specialties which was a direct mail marketing company that enjoyed relationships with companies such as American Express, J Walter Thompson, Lowe Direct and Saatchi and Saatchi.
After moving to Aspen in 1995 she worked as a travel agent before obtaining her real estate license and has been specializing in luxury rentals since 2006. She joined Aspen Signature Properties in 2013 previous to her current affiliation with RE/MAX Signature.
Marion is married and has raised a son in Aspen.
Her goals are to help her clients create that special Aspen Experience or purchase their dream home.
---
Lori Pevny
Lori began her real estate career over 25 years ago in Fort Lauderdale, FL, her second home, before coming to Aspen and starting her family. After taking time off to be a full time mother to her three children, Lori is making a full circle returning back to her first passion. A full time 20 plus year Aspen resident with a deep presence in the community, Lori brings a wealth of knowledge of the area, its history and marketing expertise to her clients and Aspen Signature Properties……a great asset.
---
Robert Calfee
Cell: 970-930-5544
E-mail: rob@remax-signature.com
If you're a regular at The Little Nell's Ajax Tavern, chances are you know the longtime local behind the bar. Rob Calfee has served up the iconic resort's five-star service along with his own signature energy since relocating from Vail for the position in 2015.
His 20-year career is rooted in the highest standard of hospitality with stints as a sommelier (he's Level 2 Certified and still studying) at the Broadmoor in Colorado Springs to serving as the beverage director at the Westin Riverfront Resort & Spa in Beaver Creek.
While he'll continue to hold court a few days a week at Ajax Tavern, Rob has joined the team at RE/MAX Signature Properties located in downtown Aspen. Real estate is in Rob's blood, too — his mom has more than 30 years as one of the top-producing brokers in his hometown of Pinehurst, North Carolina. In search of a new challenge that could expand upon his extensive tourism experience and passion for working with people, Rob recently competed his studies and certification from the Kaplan Real Estate Education program.
Intensely studying the trends of the local market over the past year, Rob is knowledgable on neighborhoods from Aspen to Snowmass to Basalt and focuses on residential transactions for buyers and sellers, sharing insight from a true local's perspective.
Citing the unparalleled outdoor lifestyle matched with high profile arts and cultural offerings throughout the year, Rob can't imagine living anywhere else in the world than Snowmass Village. As a health and wellness enthusiast, he spends his rare off-time mountain biking, paddling and snowboarding. Rob also donates his time to build homes with the Roaring Fork Valley chapter of Habitat for Humanity and on cleanup initiatives for the area's trails.
---
Lindsey Bush
Cell: 208-991-6852
E-mail: lindsey@remax-signature.com
Lindsey spent years vacationing in Aspen from Darien, Connecticut and Pinehurst, North Carolina until her family permanently relocated to Colorado over 27 years ago. After attending Steamboat Springs High School and University of Colorado, Lindsey began her career working as a Real Estate Risk Analyst for Transamerica and has since, spent over 20 years working within the real estate industry.
After Transamerica, Lindsey became part-owner of an online real estate business for over 14 years, providing due diligence and education to both institutional and private investors in the procurements of real estate tax liens and tax deeds. Lindsey and per principals were responsible for the acquisition of over $170 million dollars in real estate transactions, while supporting over 750,000 unique, online registered users. Before permanently relocating to Aspen, Lindsey worked for SitusAMC performing real estate analysis for commercial properties. Her unique ability to analyze and perform correct due diligence in real estate acquisitions and REO properties, sets her apart in the Aspen and Snowmass market.
Lindsey and her husband Bryan spent the past eight summers in Aspen, before deciding to relocate permanently to the area. Lindsey is ready to begin applying her expertise to the Aspen and Snowmass real estate market. Before joining RE/MAX Signature she was the Rental Manager for another local brokerage in the area. Lindsey and Bryan currently reside in Snowmass with their "small" Neapolitan Mastiff, Enzo.